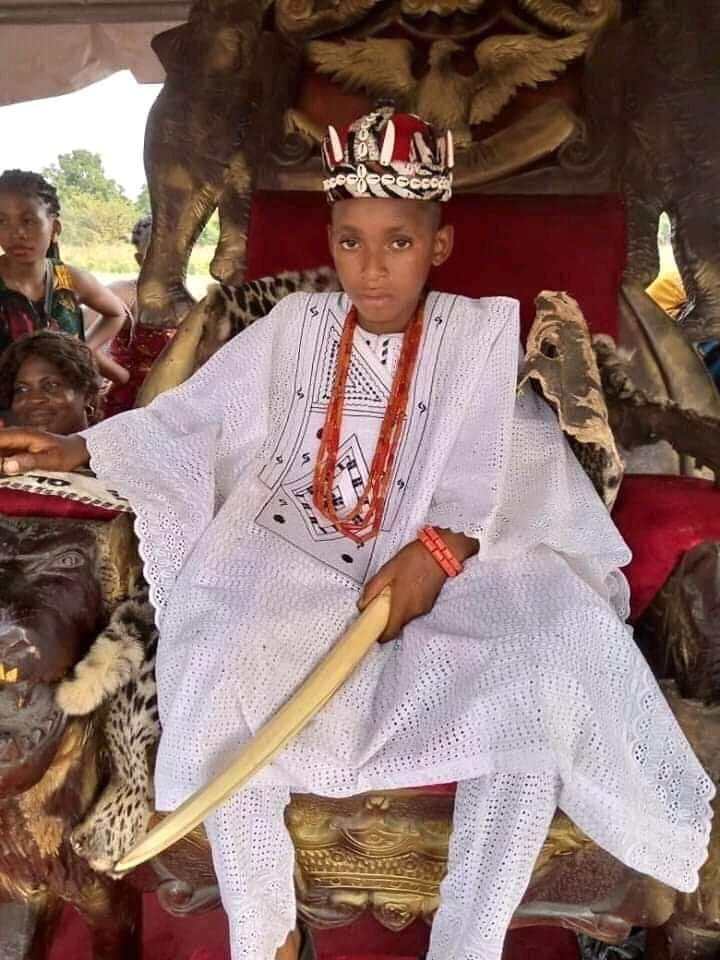 A 10-Year-Old boy, Akubuisi Okonkwo, has become the youngest monarch in Anambra State, South-East Nigeria.
Naija News reports that Okonkwo was crowned the king of Iyiora Anam kingdom in Anambra West Local Government Area of the state on Thursdsy, January 7, 2020.
He ascended the throne after the death of his late father, His Royal Highness, Igwe Onyeachonam Okonkwo, the Olame 1 of Iyiora Anam, in December 2020.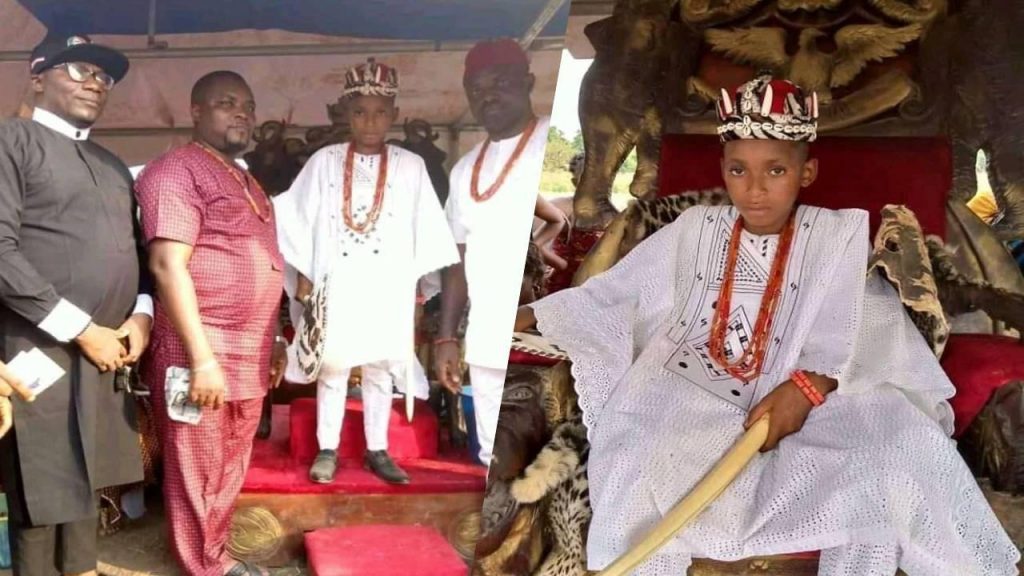 It was said that his late father was also the youngest king when he ascended the throne and ruled throughout his life.
The youngest king is now the Olanme11 of Iyiora Anam and will rule the kingdom of Iyiora though out his lifetime. Henceforth he will be addressed as His Royal Highness (Igwe) Olanme II of Iyiora.
Reactions have now trailed the emergence of the minor as the new king of Iyiora Anam kingdom.
[DISPLAY_ULTIMATE_SOCIAL_ICONS]