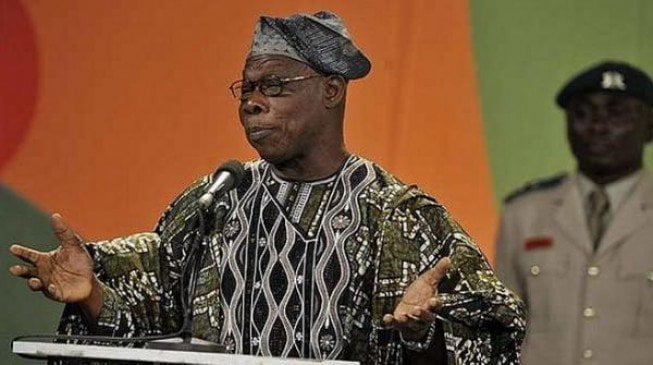 Former President Olusegun Obasanjo has disclosed that the only party he is supporting at the moment is the 'party of Nigerians'.
The former president while explaining what he means by the party of Nigerians noted that he is only interested in the well-being of Nigeria as a country and the welfare of its citizens.
He declaed that he is no longer taking part in partisan politics but is open to providing guidiance and mentorship to whoever or whatever group may be intrested.
Obasanjo made the submission in a statement on Monday by his media aide Kehinde Akinyemi in which he debunked rumours that he was planning to float another political party that will challenge the All Progressives Congress (APC) and the Peoples Democratic Party (PDP) ahead of the 2023 general elections.
The statement reads in part: "If anything, Chief Obasanjo's political party today is the party of Nigerians facing insecurity, unemployment, hunger, poverty, and various other challenging issues. It is the party of Nigeria which must be saved, kept wholesomely united in peace, security, equity, development, and progress.
"Let those who want to use the back door to force Chief Obasanjo to return to partisan politics respect his choice to remain a non-partisan statesman."
Meanwhile, Governors from the southern region of Nigeria on Monday at the end of their meeting in Lagos State have demanded the region must produce the next President of Nigeria.
The demand was part of the decisions taken by the Governors at their meeting hosted by Lagos State Governor, Babajide Sanwo-Olu.
The communique was signed and read by the Ondo State Governor, Rotimi Akeredolu.
This article was originally published on Nigeria News