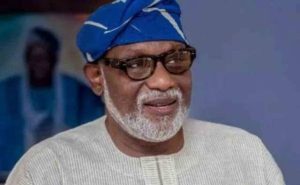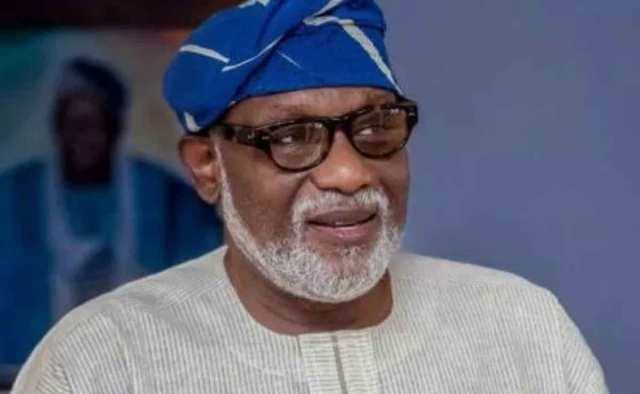 Governor Rotimi Akeredolu of Ondo State has reacted to the allegation leveled against the state Chief Judge, Justice Olanrewaju Fagboyegun by one Oluwapelumi Fagboyegun.
Naija News reports that Fagboyegun had in a viral video on Tuesday alleged that the state judiciary was being run as a private affair.
He also called on the Attorney-General of the Federation and Chief Justice of Nigeria to rescue him from the hands of the state judiciary and the chief judge.
Fagboyegun alleged that state judiciary and courts were being used by her stepsister to persecute him and keep him in custody for the past three years on trumped-up criminal allegation of unlawful entry into his father's house.
But in a reaction to the allegation via his Twitter handle, governor Akeredolu ordered an investigation into the reported remand of Fagboyegun for three years allegedly by her sister.
Akeredolu said he has directed the state Attorney General to investigate the allegation, assuring Nigerians that the probe will be thorough, fair, and transparent
He wrote: "I have instructed my Attorney General to investigate the allegation. We will ensure the investigation is thorough, fair and transparent."
Acting on the directive of the state governor, the state Attorney General and Commissioner for Justice, Charles Titiloye, directed the Department of Public Prosecution (DPP) to immediately investigate the allegation made against the state Chief Judge.
In a statement signed by his Personal Assistant, Adenike Akinbosade, the commissioner noted that the governor is determined to preserve the integrity of the court and the judiciary as well as ensure that it remains the last hope of the common man.
He, therefore, directed that the DPP should report back to him within 24 hours.