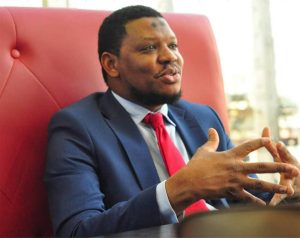 A chieftain of the All Progressives Congress (APC), Garba Adamu, has announced his suspension from partisan politics for a year.
The former presidential aspirant made this known in a post on his Twitter handle on Monday. He noted that his suspension from politics was due to the second term loss of US President Donald Trump.
Garba added that he will now focus on his business after leaving all politically related activities for the main time.
Recalled that I gave my word that if Trump is not returned as President, I will suspend myself from all politically related activities and focus on the business front. So I have to keep my word and move on.

After all, we have won this & Jack's Hypocrcy is clear for all to see.

— Adamu Garba II (@adamugarba) January 11, 2021
Meanwhile, Garba has announced the withdrawal of his case against the Chief Executive Officer and Founder of Twitter International Company, Jack Dorsey.
Recall that Garba had dragged Jack and Twitter to a Federal High Court, over his alleged sponsorship of the recent #EndSARS protests in Nigeria.
Giving an update in a post on his Twitter handle on Monday, Garba stated that the suit had served its purpose.
He tweeted, "I think the action has served its purpose. I've written to our lawyers to withdraw the case from court. I also tendered my sincere apologies to Nigerians who are pained by my #EndSARS actions. Nigeria shall rise."
Naija News reports that Garba had sued the Twitter CEO for $1bn for supporting the #EndSARS campaign.
Jacked had lent his voice to the protest against Police brutality by tweeting #EndSARS and thereafter, verified four front liners of the campaign. He also called for donations to help the campaign.
Displeased with the development, Garba had on the same day, threatened to drag the Twitter CEO to court for supporting the protest, adding that #EndSARS has been hijacked as is now a political movement.
He later filed a suit at the Federal High court pursuant to order II Rules 1, 2, 3 of the Fundamental Rights (Enforcement Procedure) Rules, 2009 and Sections 34(1), 35(1) and 41(1) and 43 of the 1999 Constitution.