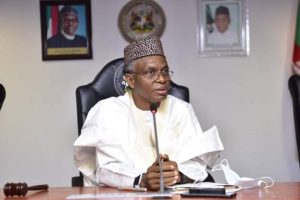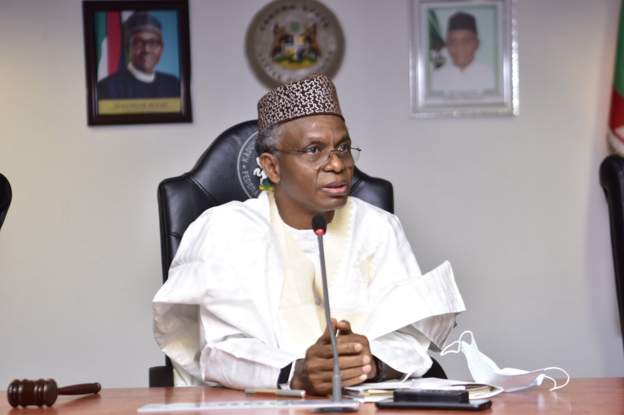 Governor Nasir-El-Rufai-led government on Wednesday disclosed that a total of 937 persons were killed by bandits in Kaduna State, while 1,972 people were kidnapped in the year 2020.
The state government in the 2020 Annual Security Reports released noted that the Kaduna Central Senatorial district recorded 152 death cases, the highest number.
The Commissioner for Internal Security and Home Affairs in the state, Samuel Aruwan, while presenting the report to the Governor at the Council Chamber of Sir Kashim Ibrahim House Kaduna, said Birnin Gwari, Igabi, Giwa and Chikun local governments in the Central Senatorial district account for 468 deaths out of the 937 people that died last year, representing over 50% of the entire fatalities in the state.
Aruwan further stated that the victims of kidnapping, banditry and other criminal activities cut across all ethnic and religious groups in Kaduna state.
"The Southern Senatorial district accounts for 286 deaths, which is about one-third of the total, due in large part to sporadic clashes, alongside banditry which triggered attacks and counter-attacks, especially between June and November 2020," he added.
The commissioner further said out of 1,972 people kidnapped in the period under review, Kaduna Central Senatorial district accounts for 1,561 out of which 1,461 were kidnapped within Birnin Gwari, Igabi, Giwa and Chikun local government areas.
"The Data presented shows clearly that banditry, kidnapping and cattle rustling are serious challenges in the state along with sporadic episodes of communal clashes. Banditry and kidnapping have also triggered or exacerbated communal clashes," Aruwan stressed.
The commissioner disclosed that the security issue has hampered farming activities in some areas.
Aruwan said this has reversed the trend of bumper harvest the state recorded in the recent years and is likely to induce food shortages in the region and the country at large.
The Kaduna State Governor while reacting to the report, said his government has employed measures to curb insecurity in the state and has been supporting the federal security agencies deployed with vehicles and other logistics since 2015.
He also reiterated his administration's commitment to protecting the lives and property of its people, adding that the state government has also invested in technology to help secure the state.
"A CCTV network is being deployed in Kaduna metropolis while options for consistent operations of its drones are being explored," he said.
"Together with Niger State and our neighbours in the North-west, we put together resources to fund military operations against bandits in the Kamuku-Kuyambana forest range that straddles the region," he said.
The governor regretted that this collaboration, which was done in 2015, was not sustained or expanded into a campaign of "continuous, simultaneous operations against the bandits across our vast region."