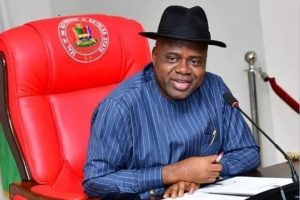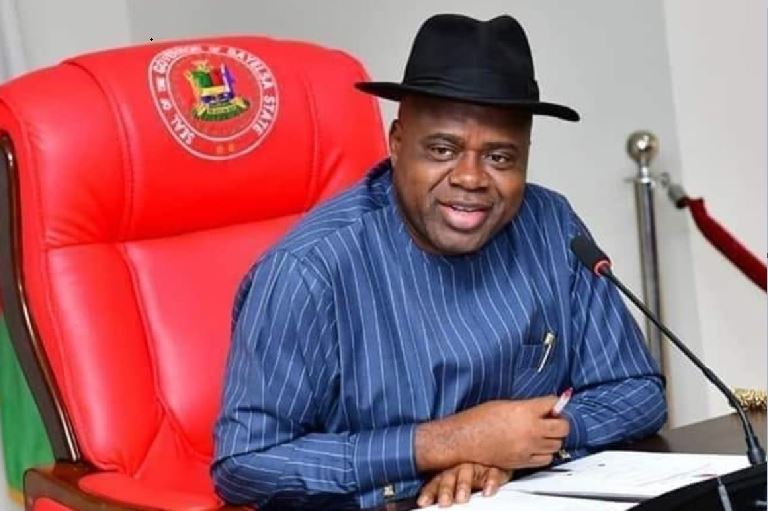 Bayelsa State Governor, Duoye Diri has debunked claims that he is planning to dump the Peoples Democratic Party (PDP) for the All Progressives Congress (APC).
The Governor in a statement on Sunday through his Director-General, New Media, Mr. Kola Oredipe said Diri is fully committed to the PDP.
The declaration by the Governor's camp follows a call by a former Deputy Governor of the State, Chief Peremobowei Ebebi, at the weekend, during a stakeholders meeting of the APC in Ekeremor Local Government Area, for Diri to jump ship and join the APC as some other Governors have done.
But the Bayelsa Governor said it will be a political suicide to dump the PDP for APC in Bayelsa, further describing Ebebi as a joker.
He said: "It will be a political suicide to leave the only party that exists in Bayelsa State to join a party that has no root, structure in the state.
"Ebebi must be a joker. We know him for many acts of theatrics and at this time too, it is not different. He has confessed that the Governor is not doing badly meaning that the PDP is on the right track, why then go to join a party that has taken Nigeria many years back?"
The Governor's media aide rather called on members of the opposition APC in Bayelsa to join hands with the PDP and Diri to make the state better.
Meanwhile, former Imo State Governor, Emeka Ihedioha has described as fake, the press release which quoted him as commending President Muhammadu Buhari for arresting Nnamdi Kanu.
Ihedioha also accused the camp of Hope Uzodinma of being responsible for spreading the fake news.
It will be recalled that Ihedioha was quoted to have described Kanu's arrest as a welcome development when he met the leadership of Arewa Consultative Forum, in Abuja.
The arrest of Nnamdi Kanu, leader of the Indigenous People of Biafra (IPOB) was disclosed by Nigeria's Minister of Justice and Attorney-General, Abubakar Malami last Tuesday.
However, a spokesman for Ihedioha, Aic Akwarandu said his principal never praised President Buhari for arresting the IPOB leader.
Akwarandu said those behind the fake information are mischief-makers.
This article was originally published on Nigeria News