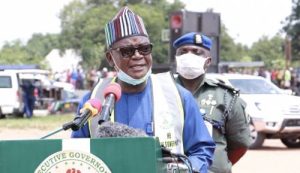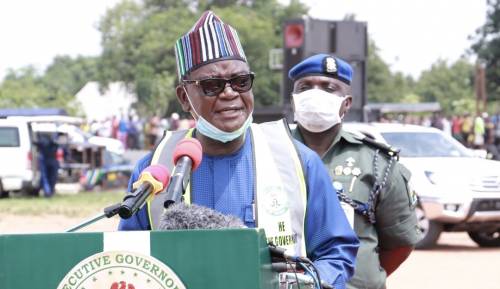 Governor Samuel Ortom of Benue State has promised that his administration will no longer negotiate or grant amnesty to criminals again.
Naija News recall that Terkura, the elder brother to Gabriel Suswam, former Benue governor, was killed alongside his aide on March 2.
They were both attacked at Terkura's hometown in Anyiin LGA of the state.
Speaking at his funeral on Saturday, Ortom said the state will no longer offer amnesty to criminals, except they repent and beg for forgiveness.
"There is no more amnesty, no more negotiation with them (criminals), except they come back like the prodigal son and plead for forgiveness,'' he said.
The Benue governor warned that the state's economy would be affected if insecurity isn't addressed.
He stated that criminals must be flushed out no matter how long it may take as crime is a factor that scares away investors.
"You can see in Anyiin alone, we have Ashi Polytechnic, Ashi international market, microfinance bank and a rice mill. These are the things that we are using to woo investors to come and do business in the state, because government does not have the resources to do it alone," he said.
"The late Suswam saw it, but unfortunately, he met his death right here in Anyiin, struggling to work and add value to the economic development of the community.
"From intelligence reports, some members of the community are supporting these criminals, which makes it difficult for security men.
"I want to assure youths in the state, not only in Sankera, that we are going to go after these criminals and by the grace of God, we will get them.''