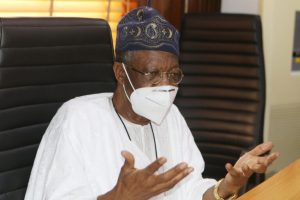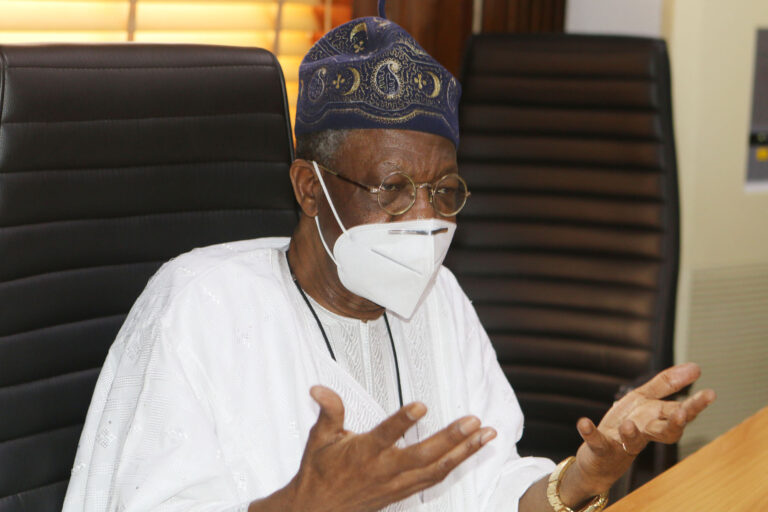 Nigeria's Minister of Information and Culture, Lai Mohammed has declared that those tagging the administration of President Muhammadu Buhari as corrupt are not saying the whole truth.
The Minister disclosed on Wednesday while addressing state house correspondents that the current administration has put different measures in place to check corruption.
Mohammed specifically called out Transparency International (TI), accusing the organization of wrongly reporting corruption in Nigeria and the current government's efforts in tackling it.
"Our position, which I have declared before, is that that rating does not truly reflect the great strides that the administration has made in the area of fighting corruption.
"The government has put in place various reforms in fighting corruption, but some of these reforms will take time to yield the desired results because the matrix used by TI is not just about graft alone; it includes how transparent or how opaque the services are and when we looked at what we scored in the 2018, 2019 transparency reports, we realized that we scored very low in the area of ease of doing business in particular.
"That is why the Federal Government embarked on reforms, especially at the seaports, because that is one area where we scored very low and you will see that in recent times, we have embarked on numerous reforms at our seaports so that our rating will improve," Mohammed told journalists after the weekly federal executive council meeting.
He added that part of what the current administration is doing is to prevent corruption rather than just prosecute corruption.
He said: "In addition, we are putting more emphasis on the preventive mechanism of corruption rather than prosecution. We believe that it is more important to put in place preventive mechanism rather than prosecution and these preventive mechanisms that we have put in place include the programme launched by the ICPC, which is what they called the National Ethics Policy, which addresses integrity issues in all sectors of the polity and is directly linked to the pillar of national anti-corruption strategy.
"Also, the Code of Conduct Bureau has put in place some preventive measures, especially in the area of energising the code of conduct for public officers.
"What we said is that we take these ratings seriously, so we actually went and analysed the ratings and we found that there have been some gaps. It is either we have not flooded enough data or they have not revised all data because we found it strange that the country's rating in certain areas has remained the same for a period of 10 years and we are taking the media measures so that they can get this data in respect of these sectors because we believe that it is not possible for you not to improve, for you not to lose points for 10 years. So, there's a bit of discrepancy there."
Naija News recalls that Transparency International (TI) in its 2020 Corruption Perception Index (CPI) has ranked Nigeria as the second most corrupt country in West Africa.
The report also rates only 12 countries as more corrupt than Nigeria in the whole of Africa with Nigeria occupying 149th position out of 180 countries of the world analyzed in the report.