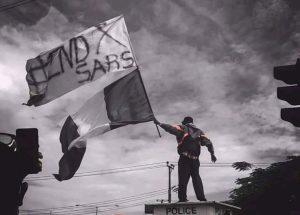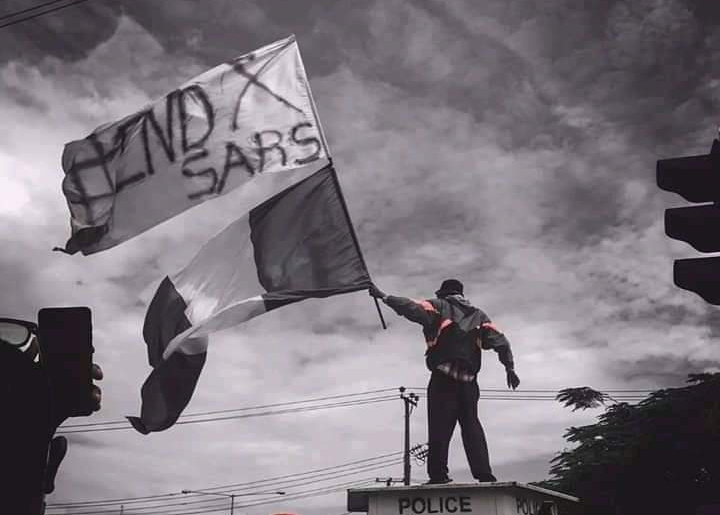 The Defence Space Administration (DSA) has claimed that #EndSARS protesters allegedly tried to pull down government websites.
Recall that in October 2020 the nation was rocked with massive protests calling for an end to police brutality, extortion and extra-judicial killings by operatives of the now disbanded unit of the police known as the special anti-robbery squad (SARS).
During the massive protest, a Twitter account identified with the username, 'Anonymous', had claimed responsibility for hacking into some government accounts in solidarity with the protesters.
Speaking on Wednesday while receiving the senate committee on defence, the DSA chief, William Kayode claimed that the agency was able to prevent the deactivation of government and military websites.
"In fact, during the EndSARS protest, we were coming to work even on Saturdays and Sundays," he said.
"Most of the government websites that the #EndSARS attempted to pull down, we were actually monitoring and we made sure that they did not deactivate them.
"We kept them active, especially the military websites. We got a commendation for that from the office of the national security adviser."
Speaking further, he said the agency is also doing a lot to improve cybersecurity, adding that Nigerians should expect a lot of activities in defence of the country's space to track hideouts of terrorists and bandits in the north.
He gave an assurance of the military's victory in the war against terrorism, and pointed out that the agency is efficient in providing space surveillance intelligence.
NAN reports that the DSA was created to support military operations within and outside the country, as well as security agencies responsible for internal security through the use of satellite programmes.