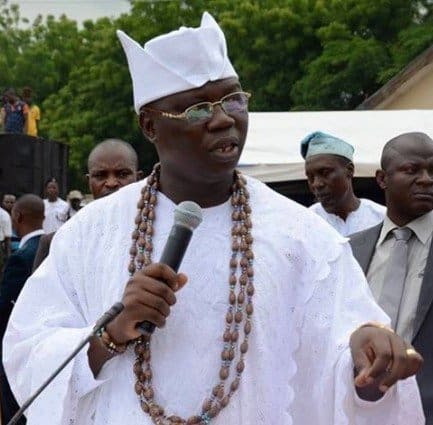 Aare Ona Kakanfo of Yorubaland, Iba Gani Adams has said the federal government and security agents are not ready to protect Nigerians.
Speaking in an interview with The Sun, he also accused the Muhammadu Buhari administration of playing the ethnic card on issues of security.
While describing the current state of security in the country as unfortunate, Adams said the poor handling of criminal activities may lead to war.
"It is clear that the Nigerian security is not ready to protect its citizens. Nigeria security and the government are playing politics and an ethnic card on the issues of security. This is very dangerous," he said.
"And if care is not taken, this might lead the country to war. It is very unfortunate that we find ourselves in this position. It is sad that our leaders, perhaps, the majority of them didn't fight for this democracy, hence, are handling it with levity.
"They are enjoying the democracy that they didn't fight for. Many of them didn't support us when we were fighting for it. These types of leaders don't also know how fragile democracy could be. Neither do they know the implications of not protecting the lives of the citizens, which they have sworn to do.
"They do not know the consequences of not upholding the tenets of democracy in a society like Nigeria."