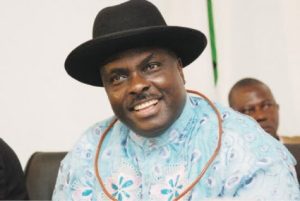 The Lagos branch of the Oghara Development Union (ODU) has said that the former Delta State Governor, James Ibori never looted from the state government.
In a statement on Tuesday by its General Secretary, Chief Sunday Agbofodoh, the union said that all assets linked to Ibori were purchased legally and that all properties have been obtained before Ibori became a governor.
The union said it stands squarely with Ibori in maintaining his innocence, and without conceding that the former governor was guilty as charged.
It said accused the UK government of lying as it did not return the full money forfeited by three women who were associated in the London case which amounted to £6.2 million pounds and not £4.2 million pounds.
The union asked the Nigerian government to also demand the interest on the £6.2 million since 2012 because the money would not have sat idly in the bank without attracting interest.
The group, however, asked the Federal Government to insist that every looted forfeited by Ibori's associates in the London trial, should be returned to Nigeria.
Backing its claim with documents, the union said the London house linked to the First Lady of Delta state when Ibori was Governor, the Hampstead property is owned by a family trust.
It said the property was purchased by the company, MER engineering, which shareholding was held by his family trust. MER had obtained a facility loan from NNB, a Nigerian bank.