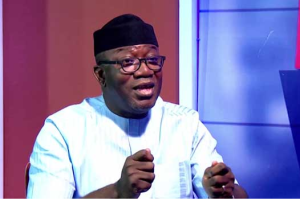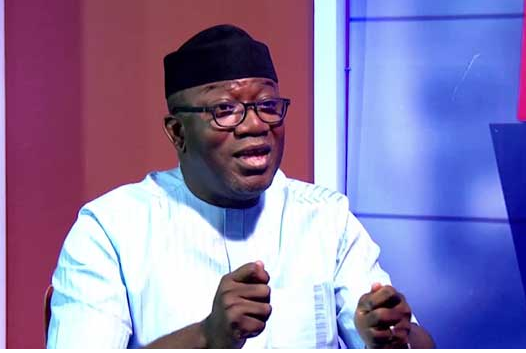 The Governor of Ekiti State, Kayode Fayemi, has condemned the violence that marred the Ekiti East constituency I bye-election on Saturday.
This news platform reports that violence broke out during the bye-election, resulting in the death of three persons, including a policewoman.
Subsequently, the Independent National Electoral Commission (INEC) suspended the exercise organised to fill the Ekiti East constituency I seat, following the death of the former representative, Juwa Adegbuyi.
In a statement signed by his Chief Press Secretary, Yinka Oyebode, Governor Fayemi demanded the arrest of perpetrators of the violence, noting that those involved will not go unpunished.
He commiserated with the families of those who died, adding that his administration will uphold the sacredness of life and sanctity of the electoral process.
"This violence is most unwarranted and deeply disturbing. I have instructed the police authorities to fish out the perpetrators and ensure they face the music," he said.
"Our condolences to the families that lost loved ones and those who were injured. The government would not relent in efforts to always ensure safety of lives and properties. We shall ensure all purveyors of violence are brought to book."
Meanwhile, Peoples Democratic Party (PDP) Senator, Abiodun Olujimi, says the policewoman killed during the Ekiti east constituency I bye-election was guarding a ballot box.
The Senator representing Ekiti South also accused the All Progressives Congress (APC) of sponsoring thugs to disrupt the exercise.
Speaking with journalists, the lawmaker said she narrowly escaped being shot.
Olujimi said the election was peaceful until thugs invaded the area, alleging that the incident occurred after some leaders of the APC visited the polling unit.
"The leaders of APC came to the polling unit, in fact we greeted warmly. After they left, some APC thugs who stayed behind pulled out guns and started shooting sporadically. This is the first time we would witness this. They picked the ballot box and ran away," she said.
"A man died as he was trying to escape the scene. The policewoman guarding the ballot box was also shot in the head. The corps member and presiding officer at the unit were hit by bullets.
"In totality, eight people were shot. Some dead and five are battling with their lives in the hospital receiving treatments."