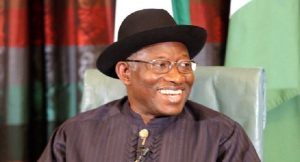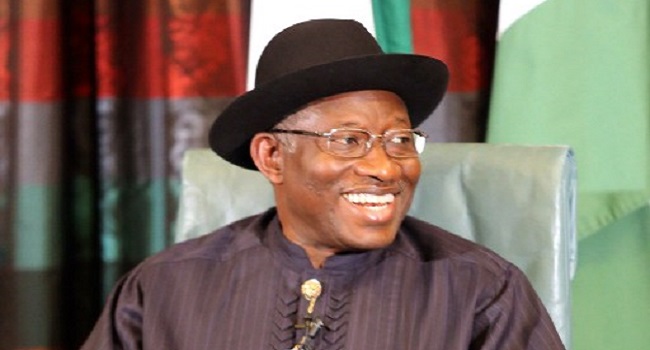 Former President Goodluck Jonathan has categorically denied nursing any ambition to contest the 2023 presidency and return as Nigeria's president.
Jonathan while speaking on Friday said reports about his interest in contesting the 2023 presidential election in Nigeria were only speculations.
He made the declaration when he paid a condolence visit to Delta State Governor, Ifeanyi Okowa on the death of his father, Sir Okorie Okowa at the Government House in Asaba.
According to the former Nigerian president, he will devote his time to serving God and humanity to the best of his knowledge.
In his words: "On the rumour of my interest in the 2023 presidential election, it was mere speculation.
"I will continue to serve God, humanity, Africa, and the world to the best of my ability and with all sense of commitment and sincerity."
On the general security situation in the country, Jonathan said he believes President Muhammadu Buhari and all state governors are not sleeping over the matter but her putting in massive efforts to end insecurity in the county.
He however called for more synergy among stakeholders as well as support for security operatives in defeating the insurgents.
Jonathan said, "I believe that with the commitment of the governors and the Federal Government, we will be able to address the issue of security in the country.
"I believe that the President himself is not sleeping and that the governors are not sleeping as well over the insecurity challenge in the country.
"As long as the governors, the President, and all the security agencies can work together, Nigeria will be able to cross over this very ugly phase of societal evolution."
Governor Okowa in his remarks during the visit, appreciated the former President for his thoughtfulness and support in commiserating with him and his siblings on the death of their father.
"We appreciate your fatherly role even within our own South-South region and I must actually use this opportunity to thank you for the establishment of the Maritime University in Okerenkoko because that actually did bring peace to us as a state," Okowa noted.
Meanwhile, the National leader of the All Progressives Congress (APC) Asiwaju Bola Tinubu has blamed poor leadership abilities for the decision not to support Akinwunmi Ambode for a second term as Lagos State Governor.
According to him, Ambode's administration was leading Lagos State in the wrong direction and couldn't be allowed to continue that way as he was heading in the wrong direction.
Tinubu further disclosed that the drift between Ambode's leadership and the vision for Lagos State became noticeable between 2017-2018.