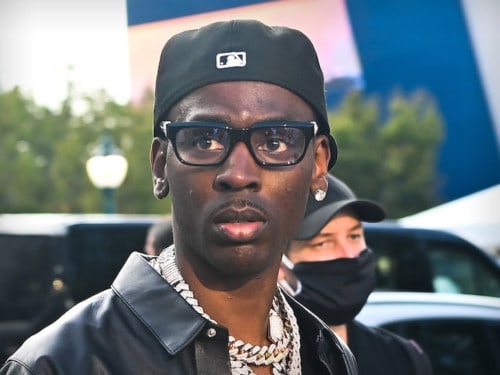 Photos of Young Dolph's alleged killers have been circulating online.
FOX13 has obtained photos of two suspects wanted in the fatal shooting of rapper Young Dolph.
We reported last night, November 17th that the rapper was reportedly shot dead at a local cookie shop where he was buying items for his mother. It has been stated that a car pulled up and opened fire on the 36-year-old father.
These are pictures surfing the internet. I have gotten confirmation on the legitimacy of these photos from three separate law enforcement sources showing the gunmen responsible for killing Memphis rapper Young Dolph. In one photo you see the vehicle belonging to Young Dolph.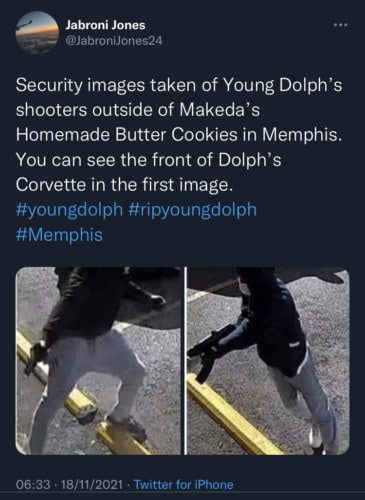 The photos show two people armed with guns, aiming at a target. One photo shows a vehicle belonging to Young Dolph.
The cookie shop from which the deceased was shopping before he was met with his untimely death Makedas cookies has reacted to the death of one of their favorite customers; We are heartbroken and saddened by the passing of Young Dolph. He was a regular customer and loved Makedas Cookies. My parents are in a lot of pain from this. Our hearts and condolences goes out to his family. He will never be forgotten and will be so missed.
The post JUST IN: Photos Of Young Dolph's Alleged Shooters Released By Law Enforcement appeared first on tooXclusive.