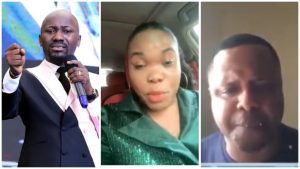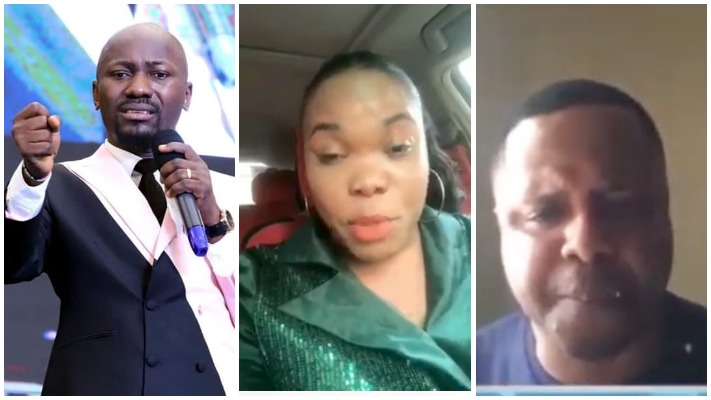 A former pastor of Omega Fire Ministries, Mike Davids has apologised to the General Overseer of the ministry, Apostle Johnson Suleman for accusing him of having sexual relationship with his wife.
Recall that Davids claimed that Apostle Suleman slept with his wife and also released an audio where he stated that the cleric threatened to make him disappear.
Davids had stated that Suleman slept with his wife while he was still in the ministry and thereafter transferred her to a branch of the church in Abuja.
He also accused the cleric of stopping him from having access to his three children and threatened his life.
Pastor Edeko, who had earlier reacted to the allegations of her husband described them as cheap blackmail.
She added that it was Davids who walked out of their marriage and that she suffered so much abuse while she was still living with him.
She said she even contemplated suicide, but her son stopped.
Davids, however, stated that he had been on a spiritual journey and has been directed by God to apologise to Apostle Suleman.
He referred to Apostle Suleman as "my father in the Lord."
He also apologised to Omega Fire Ministries and Apostle Suleman's wife.
However, he didn't apologise to his estranged wife, who he accused of adultery.