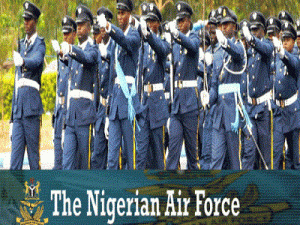 The Nigerian Air Force (NAF) has released the list of successful candidates for the 2021 airmen/airwomen recruitment selection board interview.
The list was released in a statement on Monday by the NAF authorities on the Force's official Twitter handle.
To check the full list, interested persons are expected to click this link provided by the air force.
Meanwhile, the Nigerian Air Force (NAF) on Monday reacted to the report alleging that an airstrike killed military officers by mistake in Borno State.
The report had claimed that over 20 military officers were attacked by an Air Force coordinated airstrike in Mainok, Maiduguri after they were mistaken for Boko Haram terrorists.
The Air Force in a post on Twitter noted that it is investigating the alleged incident and will update the public when the investigation has been concluded.
The tweet read, "The attention of the @NigAirForce has been drawn to reports alleging "How NAF Killed over 20 Nigerian Army Personnel by Accident in Air Strike" at Mainok which is about 55km to Maiduguri."
"The NAF wishes to state that visuals and reports been circulated are being investigated and the general public will be duly updated on the alleged incident."
"All enquiries should please be directed to the Office of the Director of Public Relations and Information, Headquarters Nigerian Air Force."