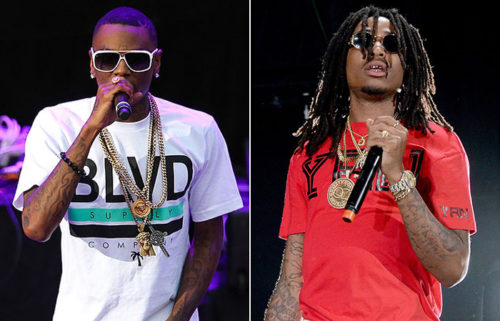 Soulja Boy has been making headlines ever since he made his major comeback to the mainstream.
After his track She Make It Clap went viral on social media, he's been enjoying the attention.
The veteran rapper has also been in the news regarding his preparation for his verses with fellow rapper, Bow-wow. Ahead of the versus battle, Soulja and his long-term rival, Bow wow have been jabbing at each other on social media. Very recently, Bow wow attacked him on the disastrous state of his hairline.
However, one of Soulja Boy's previous claims that he was the one who introduced Quavo of Migos to Travis Scott has to turn out to be true.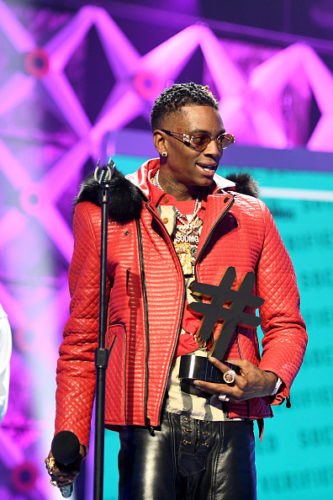 During an interview with the L.A. Leakers, Migos spoke on the rap Mount Rushmore topic that was recently trending, and Quavo was asked if Soulja Boy was telling the truth about him introducing Quavo to Travis Scott.
Quavo we got Soulja Boy coming up here next week ima talk shit to him if he was capping, did you really meet Travis Scott at his house or is that cap? asked the Power 106 host.
The n*gga ain't lying. They say Soulja Boy ain't lying, okay. He's telling the truth, he telling the truth. We was, you know, finna work with Soulja and Travis was just kicking in the corner, I ain't even know who he was I thought he was like, I was like who the f*ck is him, and Soulja was like 'You don't know him? That's Travis Scott' I said 'Swear?' and then it happened. said Quavo.
You will recall that Quavo and Travis went on to produce the joint Huncho Jack, Jack Huncho tape under the name Huncho Jack. It is safe to say that Soulja boy birthed a collaboration between the two hitmakers.
The post Quavo Confirms Soulja Boy Introduced Him To Travis Scott | See Video appeared first on tooXclusive.