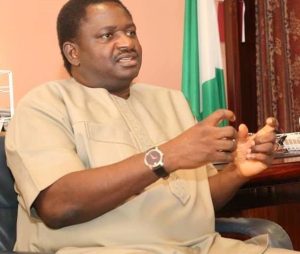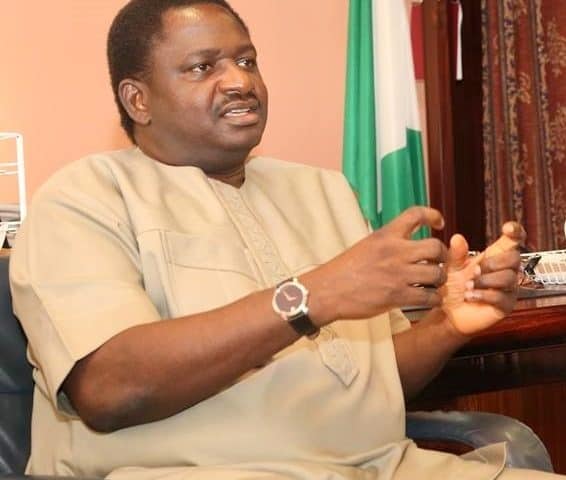 The spokesperson for the President, Mr. Femi Adesina has blamed some pastors for supporting the youths during last year's #EndSARS protest that rocked Nigeria.
Adesina particularly noted that the clerics supported the youths against the government but when things got out of control, they went underground.
The presidential media aide acknowledged that Nigeria is facing huge security and other challenges but urged everyone to work together, support government efforts, and desist from painting the country in a bad light.
He made the submission in an article on Thursday titled "Nigeria will fly again: we can believe Kumuyi."
He urged leaders to be careful with their utterances as it goes a long way in influencing and determining the beliefs and behaviours of their followers.
Adesina also called on Nigerians to be patient and trust God for a better future.
"Don't give up on Nigeria, but believe things will get better, the preacher also said. He asked all and sundry to focus on God, and not say this or that ethnic group is the problem. Really? That is not what they tell us from some pulpits. The gospel of man, as opposed to the gospel of God.
When we have hatred for one another, Kumuyi submits, prayer cannot work in an optimal and maximal way. Bullseye. But that is not what some others tell members of their flock. They encourage hatred, dissenting and civil disobedience. During the last EndSARS campaign, many preachers were seen, egging the protesters on, and giving them tacit support. And when anarchy flared, those preachers went underground. Not a word did you hear from them, suing for peace and end to bloodshed and destruction.
Stop identifying; this person is my enemy and problem, that tribe is the problem, Kumuyi said. Stigmatization and stereotyping are parts of the problem of the country today. If only we can listen to people like Kumuyi, then we will have a better country. "Let France have good mothers, and she will have good sons," Napoleon Bonaparte said. And I extrapolate it to say: let Nigeria have good preachers in the mould of WF Kumuyi, and she will have good citizens.
Nigeria has severe security challenges. It's like hell has opened against the country, and foul creatures, evil through and through, have been unleashed against the land. But have we ever seen darkness overcome light, and evil hold sway over good? No, and never. We shall overcome. Nigeria shall fly again," he wrote.
Meanwhile, President Muhammadu Buhari has lambasted Benue State Governor, Samuel Ortom after the Governor called out the President for the way he is handling the nation's security challenges.
The President accused Ortom of seeing what is wrong with others but failing to deal with his own problems.
He accused Ortom of attempting to cause more divide along ethnic, political, and religious divides rather than cooperate with the federal government to implement ideas and solutions.