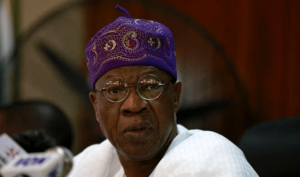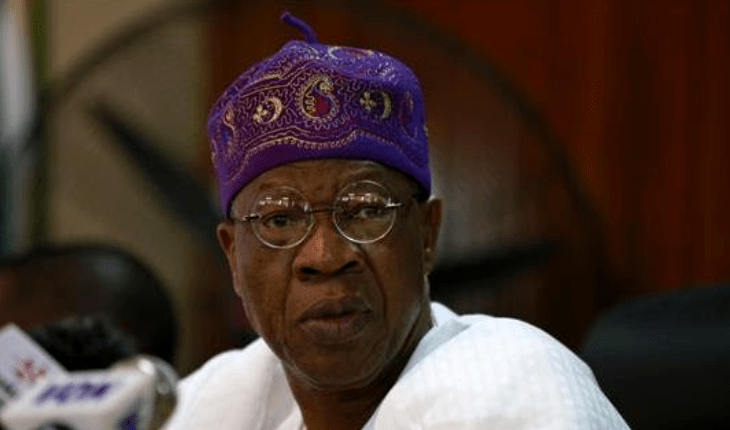 Minister of Information and Culture, Lai Mohammed,  has asked Nigerians to stop comparing popular Islamic cleric, Ahmed Gumi,  to the leader of the proscribed Indigenous People of Biafra (IPOB), Nnamdi Kanu.
Speaking with State House Correspondents in Abuja on Wednesday, Mohammed said the position and actions of the cleric cannot be compared to that of the IPOB leader.
The minister said that Gumi only called for amnesty for bandits, while Kanu openly called for attacks on security operatives in the country.
Mohammed noted there are many people spewing hate against President Muhamadu Buhari, adding if such people had been arrested, detention facilities would have been filled up.
He said: "Who appointed Gumi middleman between government and Boko Haram? Listen, for me, unless you come and tell me this is what Gumi said that is inciting that you are comparing to Kanu…anyway what we're discussing is different.
"We're discussing Twitter. If you want to ask any question about Gumi or any other person, go ahead, but please, be objective.
"There are so many people who have been spewing hate against Mr. President, against this government. So, if you want to comment, be fair; don't take a position which is not objective.
"If we were to pick up everybody today who had been abusing this administration, the detention centres will be filled up, and you will be the first person also to talk about lack of tolerance, lack of rule of law.
"But I'm saying that you cannot compare anybody with Kanu who boldly said, 'go and kill policemen.' I think sometimes…policemen are brothers; they are our uncles; they have children.
"[When they're killed], their wives become widows, their children become orphans. And what is the offence of these policemen? Because they are working to keep the country one. What about soldiers that are putting down their lives so that me and you can sleep?
"It is not acceptable anywhere in the world for anybody, anywhere, to stay in the comfort of wherever he is and now give directives to go and kill soldiers, go and kill policemen."
The article was originally published on Nigeria News