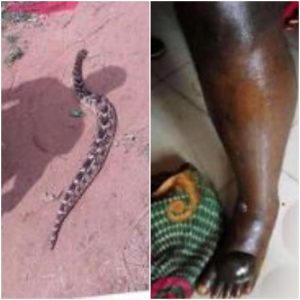 Friends and family of a Nigerian man identified as Anthony Oregon have been thrown into mourning following his death after he was bitten by a poisonous snake  sent by someone.
According to Shadrack Okpomhe on Facebook, someone called the deceased to inform him that his pigs were feeding on his crops. However, on getting to his farm, he saw a snake instead. He immediately tried to go back, but the snake flew at him and bite him on the leg. Although Tony managed to kill the snake, he didn't survive the poisonous bite.
The deceased was laid to rest on May 26, after a funeral mass at Saint Philomena Catholic Church in Edo State.
See photo from his burial below;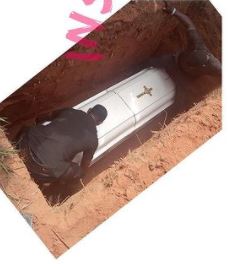 The article was originally published on Nigeria News