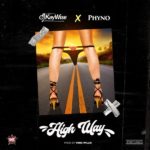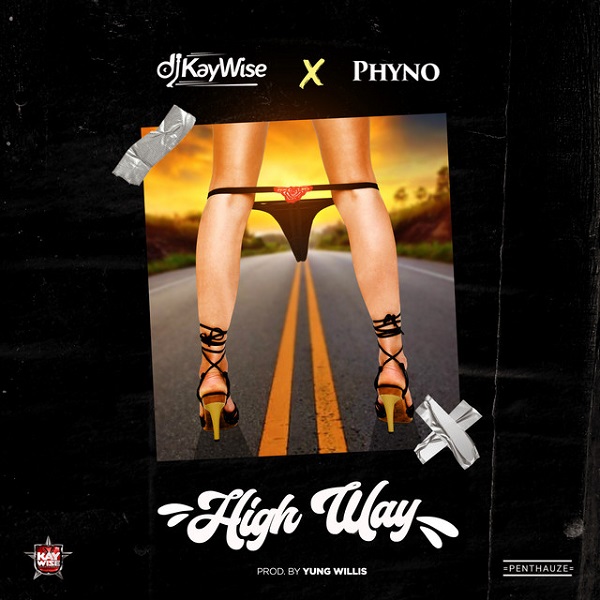 Top 20 Nigerian Songs Trending This Week On Audiomack.
For our viewers and lovers of music in the world who are in-search of Hot Trending Nigerian Songs, we presents here Top 20 songs from Audiomack 's Top Songs This Week. ENJOY!!!
20. "My Bebe" by Omah Lay
Talented Afrobeat/pop and Soul singer, Omah Lay released another potential hit track – "My Bebe", produced by Echo (The produced of DJ Kaywise's buzzing hit song 'What Type Of Dance Is This' – WTOD). It's the first track on 2020 second EP – What Have We Done (WHWD).
This fast tempo song is a Sure Banger!!!
19. "Holy Ground" by Davido ft. Nicki Minaj
Holy Ground is off Davido's A Better Time which features American rapper, Nicki Minaj. This lovely track is one of music fans' favourite. Listen!
18. "Loading" by Olamide ft. Bad Boy Timz
King of the street, Olamide Baddo teamed up with the next king of Afrobeat Bad Boy Timz (Yung Fela) to burst our speakers with this party banger titled "Loading". This track will make you loosen up and unwind.
17. "Ponmo Sweet" by Mohbad ft. Naira Marley x Lil Kesh
Marlian bad boy Mohbad dropped a new fiery hit titled "Ponmo Sweet" featuring the Presido Naira Marley and Lil Kesh. This another Rexxie produced Banger!!!
Imole, Naira and Lil Kesh joins their music talents together to fight for the guys and lead their voice on the crucial Kayamata Issue… Listen and Enjoy below
16. "Ginger" by Wizkid ft. Burna Boy
Ginger is off Wizkid's Made In Lagos album, The track which featured African Giant, Burna Boy. Recently Starboy dropped a crispy visuals for the record.
15.  "Happiness" by Davolee
On this song produced by Crespin, Mixed and Mastered by Cheqwas, Davolee (Rodo) prays for Aseyori (Upliftment, more Success) and celebrate the little achievement he has because Problem no dey ever finish. He lives in the moment and Enjoys life, Remains unbreakable and unbothered about Tomorrow. Listen!!
14. "The Best" by Davido ft. Mayorkun
The Best featuring Mayorkun, is another impressive record from The A Better Time album by Davido. This on Hit Track you can put on repeat for an hundred time.
13. "Your Body" by Mayorkun
Multi-talented singer and the DMW melody act, Mayorkun returned with a New Music titled "Your Body" produced DMW in-house producer Fresh VDM. It's his last offering for 2020.
12. "Cheers To 2021 Mix" Hosted by DJ Kaywise
This a Mixtape and Yea it's one of the Trending and Hottest Nigerian music output right now. The DJ Kaywise consist of all Nigerian hit tracks… Listen and Enjoy below
11. "Kilofeshe" by Zinoleesky
Zinoleesky has returned with yet another hit single KILOFESHE produced by Niphkeys, mixed and mastered by TimmyJay. Inspired by his flair for good music, this new record talks about not been move by Ordinary things. This song is a perfect blend of Afrobeat and the Amapiano sound. Enjoy!
10. "Triumphant" by Olamide ft. Bella Shmurda
Off Baddo's latest 'Carpe Diem' album is this touching track titled "Triumphant" featuring Bella Shmurda which Olamide used to share his emotions.
The fifth track produced by Pheelz talks about having won a battle, been victorious. Olamide goes deep on this one, reminisces on his rough journey, the sufferings and sacrifices. Even more deeper when he shared the most painful thing to him, losing both his Mother and Father at the point of fame. He goes emotionally stating that tears drops from his eye whenever he remembers them because they are not alive to see his victory and enjoy what they labour and suffered for. LISTEN!!!
9. "Cash App" by Bella Shmurda ft. Zlatan x Lincoln
"Cash App" produced by Dopesticks talks about cashing out by all means, hustling everyday without relenting to enjoy good life.
Hunter Hunter, hunter Hunter
Everyday I am chasing good life
Tire Tire, Tire Tire
Roller Coaster I never tire
8. "Hallelu" by Masterkraft f. Bella Shmurda x Zlatan
Multiple Award Winning Producer, MASTERKRAFT came with a new single titled "HALLELU", he teamed up with BELLA SHMURDA and ZLATAN to deliver this addictive record. The record is an Afropop-Amapiano tune that highly spiritual.
After listening to 'Hallelu' you would be moved by the vibe and energy.
7. "Infinity" by Olamide f. Omah Lay
"Infinity" is the third track on Olamide 's 'Carpe Diem' Album featuring Omah Lay produced by P.Prime. The record is a mid tempo jam that captions Sex (loving making). Olamide and Omah Lay talks about the lady that wants to have their Cucumber till infinity because to her its something she can't just resist. Listen!
6. "KPK" (Ko Por Ke) by Rexxie x Mohbad
"KPK" which stands for Ko Por Ke and means It is Plenty or Who Says It's not Plenty is an addictive street hop/pop record self produced by Rex, Written and voiced by Naira Marley's protege – Mohbad Imole!
'Talo so pe ko por ke,
Opp – O por pa
Opg – O por gan
5. "Chi Chi" by Naira Marley
"Chi Chi" is his latest offering, This new entry is a love song that sees the Marlian President seeking for love and proposing to an Igbo girl.
4. "High Way" by DJ Kaywise x Phyno
'High Way' is an Afro-Amapiano record for Turn Ups. Okiki wraped up the year 2020 with a Bang! On it Phyno Fino shared that they on the fast track/lane, living fast life… Onye High Way!
3. "Godly" by Omah Lay
"Godly" produced by Tempoe is a track off the new 'What Have We Done' EP delivered by Omah Lay. It a record that gets everyone Thanking God for his Holiness and faithfulness. Listen below
2. "Koleyewon" by Naira Marley
This the latest street anthem that bursting up speakers and disturbing our timeline on different social media platforms.
To ba fo, o ti fuck up
To ba fuck up, o ti se aiye
Ki lo kan aiye, o je oju aiye o tu fe jaiye
O lo fuck pelu street, shori street o ma fuck e up…
1 "Moving Fast" (Snippet) by Bella Shmurda
The No. 1 Top Trending Nigerian song is the recent snippet from Bella Shmurda, Moving Fast. Yes the official track is not yet out but this snippet is already blown, it is the hottest streaming Nigerian jam on Audiomack.
The post Top 20 Nigerian Songs Trending This Week On Audiomack appeared first on tooXclusive.