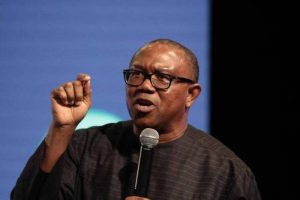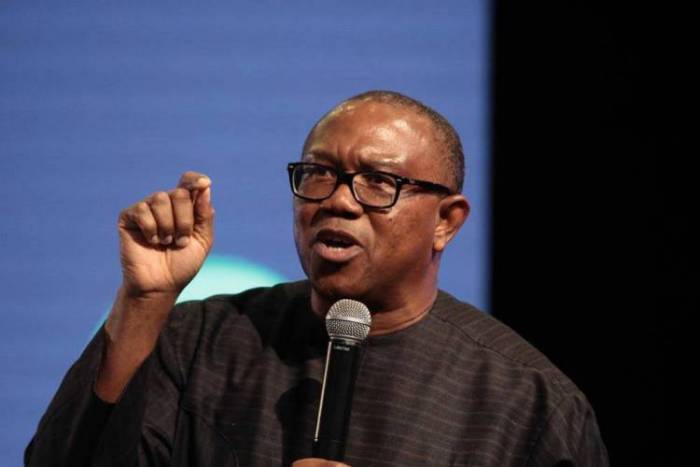 Former Anambra State governor and 2019 Vice Presidential candidate of the Peoples Democratic Party, Peter Obi has declared that it is clear to everyone that corruption is getting worse under the administration of President Muhammadu Buhari.
Obi made his view known in reaction to the 2020 Corruption Perception Index (CPI) rating by Transparency International which rated Nigeria very low in corruption.
Particularly, Naija News recalls Transparency International (TI) ranked Nigeria as the second most corrupt country in West Africa.
The report also rates only 12 countries as more corrupt than Nigeria in the whole of Africa with Nigeria occupying 149th position out of 180 countries of the world analyzed in the report.
According to the TI report, with 25 out of 100 points, Nigeria also dropped two places compared to the 2019 report where it scored 26 points and ranked 146th out of 180 nations and Nigeria's ranking on the corruption perception index has continued to drop in the last four years.
The federal government in its reaction to the report, said the data used by Transparency International (TI) in its latest corruption rating for Nigeria might not have accurately reported the facts.
Also, the president's spokesperson, Garba Shehu n Monday when he featured on Channels Television's Sunrise Daily, declared that the poor corruption rating of Nigeria by Transparency International (TI) is not a reflection of President Muhammadu Buhari's personality but a reflection of the behaviour of Nigerians.
However, Obi on Tuesday told Arise TV that it is clear corruption is getting worse in the country.
"Is corruption getting worse in Nigeria? Yes, we don't need Transparency International to tell us that," Obi said on The Morning Show.
"We see it every day, we witness it every day, it is getting worse and we know it is getting worse.
"We have to respect and learn to listen when people are telling us the truth. It is not only when it favours us. In fact, one of the leadership tool is for you to listen and learn whenever you are criticised genuinely."
Meanwhile, a federal lawmaker, Honourable Uzoma Nkem-Abonta, has revealed that some Nigerian politicians became billionaires overnight by looting COVID-19 funds.