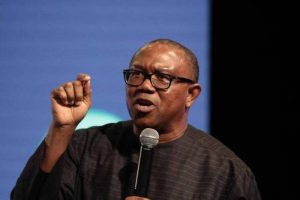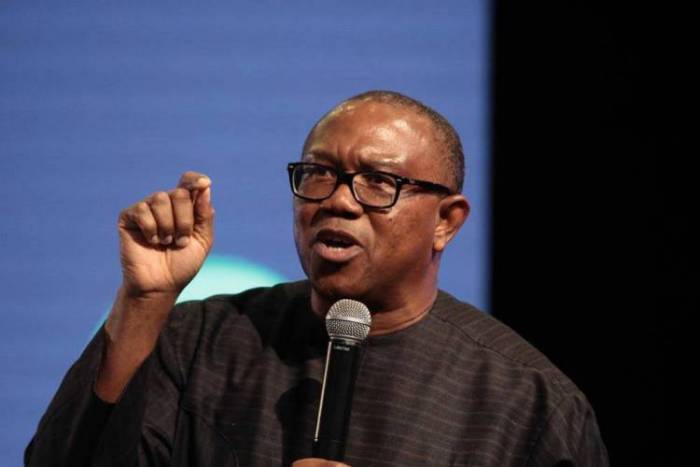 The vice presidential candidate of the Peoples Democratic Party (PDP) in the 2019 general election, Peter Obi, has said that it is very difficult to speak the truth to power in Nigeria.
Obi made this known while speaking on Monday in Abuja at the launch of 'Made in Aba', a book written by the Senate Minority Leader, Senator Enyinnaya Abaribe.
The former governor of Anambra state added that Nigerians see being courageous enough to speak truth to power as an offence.
Obi asserted that some Nigerians always criticize him when he speaks in public or grants interviews, adding that his critics hate it when he speaks the truth.
He said: "He (Abaribe) revised what we should be in public office; always having the courage to speak against injustice, falsehood, and most importantly, speaking truth to all which is very difficult in our dear country, where being so could be seen as an offence — a great offence. I know that myself.
"I know what I go through when you speak in public or do any sort of interview. You will see people asking you, 'where did you get this figure?' 'How did you come about this?' It even happened to me just this morning, where the NBS said if you have N137,430, you live above poverty.
"I said we cannot have our standard different from the global standard. Global standard says what you need everyday is $1.90. If you translate it to the real market, it is almost N10,000 a day.
"But our own is three hundred and something naira a day. I said it won't work; our standard will not be different. So, I know what Enyinnaya Abaribe goes through and we need to encourage him.
"I look forward to reading this book and learning some tricks of how to manage persecution whenever you speak truth to power."